About Us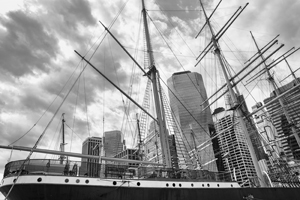 Nausch, Hogan & Murray, Inc. is a world-wide insurance and reinsurance broker, serving clients around the globe for over 40 years. We are headquartered in New York City, with offices in London, where we proudly serve as a Lloyd's broker, as well as Rio de Janiero the U.S. Virgin Islands and Singapore. NHM provides superior insurance products and services to both domestic and global companies covering a wide spectrum of industries, from manufacturing to oil production, from energy utilities to construction – both in the private sector and governmental entities.
We understand that our job is not over when the insurance is placed. We recognize that claims negotiation is part and parcel of an effective insurance program. To that end, close to 20% of NHM's staff are dedicated claims personnel.
Simply put, NHM's client commitment is unmatched. What sets us apart from our competitors is our close, working relationship with our clients. We strive to thoroughly understand our clients' businesses to offer the best all-around risk management solutions. NHM's meticulous approach coordinates its global staff to meet client goals. This approach has allowed NHM to establish long standing relationships, most of which we are honored to say, have lasted for decades.